Shopping Cart
Your Cart is Empty
There was an error with PayPal
Click here to try again
Thank you for your business!
You should be receiving an order confirmation from Paypal shortly.
Exit Shopping Cart
OC DANCE STUDIO|Ballroom Dance Lessons|Classes in Orange County

1132 E. KATELLA AVE # A 18, ORANGE, CA 92867
Unique, Sexy & Fashionable Accessories for Dancers and Brides now available at OC DANCE STUDIO boutique! Items as low as $5! Great sets for Brides, Ballroom competitions, Dance events and special occasions! These items and more available for purchase on line and/or at our boutique located at 1132 E. katella Ave #A18, Orange, CA 92867 - 714-280-2313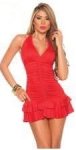 We teach you how to dance, we accessorize you and we make you look Sexy! OC DAnce studio ' boutique is now featuring SEXY DANCE WEAR for practice or clubbing when you are out and about Salsa dancing! Come check those new items in person or at our website! Great Open House pricing with jewelry and shoes to go with your new dress! Boutique and studio address: 1132 E. Katella Ave # A18, Orange CA 92867

What Matches with Sexy Dancing? Sexy People! What matches with Sexy People? Sexy outfits! What matches with Sexy Outfits? Sexy accessories! I guess it was just a matter of time for the creators of OC DANCE STUDIO to create a new line of Sexy Accessories for Women. We are carefully building our inventory and working on our website schedule to launch in Sep of 2012 with a full line of Sexy Clothing, lingerie, accessories just to name a few items which will be at your reach and at your wallet's reach as we don't believe that you need to spend lots of money to look sexy and glamorize! We research and compare all items sold at HIGH PRICED FASHION STORES such as BEBE and NORDSTROOM to bring similar items and yet for a much lower price and from our store to your drawer! Stay tuned and stay sexy! 
PS: Featured necklace only $19 at our showroom locate at 1132 E. Katella Ave #A18, Orange, CA 92867 - (714) 280-2313
/