Shopping Basket
Your Basket is Empty
There was an error with PayPal
Click here to try again
Thank you for your business!
You should receive an order confirmation from Paypal shortly.
Exit Shopping Basket
OC DANCE STUDIO|Ballroom Dance Lessons|Classes in Orange County

1132 E. KATELLA AVE # A 18, ORANGE, CA 92867
There is no such a thing as TOO MUCH work out!!! We are adding an extra WORK OUT DAY this month with 90 mins of LATIN CARDIO & BODY PUMP and 60 mins of YOGA all back to back for your pleasure only!!! LOL    Come join us this Saturday from 10:30am-1:00pm for great work out and start your weekend with golden key and say good bye to the extra unwanted calories from those summer trips!!! No excuses! We even made very affordable for extra motivation purposes! Check this out:
1 hour= $12  or 2 ½ hour= $20 (no pass holders) 
1 hour= $8 or 2 ½ hour= $15 (pass holders)
JUST DO IT! NO EXCUSES!!! 
OC DANCE STUDIO
1132 E KATELLA AVE # A18
ORANGE, CA 92867
714-280-2313
Our Power Latin Cardio Classes are going stronger than ever! The word of mouth has been the best support for the program and the ladies who have joined are dedicated, motivated and less frustrated! The energy at studio during classes is contagious and is the best ingredient! Some claim this class to be even better than ZUMBA! True or not true? Who knows? But it sure has helped people to feel better about themselves and avoid being home over eating or feeling sad or less active!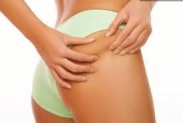 Now is it such a thing as miracle WEIGHT LOSS PROGRAMS OR PILLS? I for one do not believe on such things, BUT I do believe in the power or mind and mind power! If you want something really bad and program your mind for it, your body should follow. I do know for fact that a good combination of healthy eating habits and moderate food portions combined with daily physical activities WILL NOT make people to gain weight! With that in mind a simple matter of being sensible and not letting your mind sabotage you when it comes to starting and sticking with a program that combines better eating habits with increasing or starting a daily physical activity that requires sweating and increasing your heart beat in order to burn calories and speed up your metabolism. Let's burn some calories tonight and celebrate being women of all ages at our FORMATIONS REHEARSALS STARTING AT 7:45PM with Proud Mary and Dirty Dancing!!!!
/