Shopping Basket
Your Basket is Empty
There was an error with PayPal
Click here to try again
Thank you for your business!
You should receive an order confirmation from Paypal shortly.
Exit Shopping Basket
OC DANCE STUDIO|Ballroom Dance Lessons|Classes in Orange County

1132 E. KATELLA AVE # A 18, ORANGE, CA 92867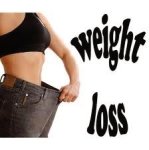 We all know Mondays are brutal! Now let's do something about it! Come feel good and look good with a very unique and fun Weight Loss Fitness Class called POWER LATIN CARDIO where you will be dancing Latin Rhythms for great cardio followed by BODY PUMP muscle toning session to harden those "lose ends"! Class starts at 7:45pm and tennis shoes are required. If you do same thing everyday, you will get same results every day! Take the 1st step and make a difference tonight and join us!!! What do you have to lose besides weight???
OC DANCE STUDIO - ORANGE COUNTY DANCE LESSONS & WEIGHT LOSS CLASSES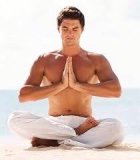 DOES YOGA HELP WITH WEIGHT LOSS & WEIGH MANAGEMENT ISSUES? 
Most definitely. There are a number of factors involved. Firstly, some of the asanas ( Postures) stimulate sluggish glands to increase their hormonal secretions. The thyroid gland, especially, has a big effect on our weight because it effects body metabolism. There are several asanas ( Postures) such as the shoulder stand and the fish posture, which are specific for the thyroid gland. Fat metabolism also increased, so fat is converted to muscle and energy. This means that, as well as losing fat, you will have better muscle tone and a higher vitality level. 
Secondly yoga deep breathing increases the oxygen intake to the body cells, including the fat cells. The causes increased oxidation or burning up of fat cells . yogic exercise induce more continuous and deeper breathing, which gradually burns, sometimes forcefully, many of the calories already ingested. Thirdly, yogic practices that reduce anxiety tend to reduce anxious eating. When under nervous strain we tend to gulp our food without attaining much genuine satisfaction . We end up in eating more. If, on the other hand, we approach our meals with greater calmness of mood, whether produced by habits which have calmed our life or by yoga ( like a pause for prayer before a meal ), we tend to be less likely to overeat in a frantic effort to quit our midday anxieties.
Lastly, yogic aids may be employed between meals whenever one becomes tempted to search for a snack. One may deliberately turn to yoga, rather than to the icebox or snack bar, when feels the need for a life or reef from restless nervousness . practicing yoga may make you aware of your weight problem that may also act as a deterrent from overeating .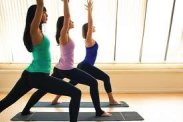 If you still not sure, simply sign up for our Monthly Pass Special and come check out all our Weight Loss Classes offered on a weekly basis which also will be including YOGA CLASSES for the month of August! YOGA DOES YOUR BODY AND MIND GOOD! 
OC DANCE STUDIO FOR DANCE LESSONS AND WEIGHT LOSS CLASSES IN ORANGE COUNTY!
1132 E. KATELLA AVE #A 18 - ORANGE - CA 92867
714-280-2313
People always ask me "WHAT DO I EAT AFTER I WORK OUT?" which is usually same case for evening meals if you work until late into the evening. 
Stick with more natural foods: yogurt, cottage cheese, fruits and vegetables, peanut butter and good carbohydrates. I know you are probably trying to avoid them, but if you had an intense session of 60 mins or longer of non stop high heart rate exercises, you should also help your body to  replenish and recupperate. You also need to rehydrate your system. Replenishing liquids is just as important as refueling your body with energy.
Obviously you want to avoid fatty fried food, baked goods made out of refined sugar and excessive flour and nevertheless...EAT IN MODERATION! I know that when our brains send those messages: I am starving! I need foooood!!!! It's hard to think sensible and small portions, therefore at any given time, you want to avoid big intervals between meals and snacks and remind  your brains that even though you may be starving, THIS IS NOT SUPPOSED TO BE YOUR LAST MEAL! Eat to live and don't live to eat! 
Snack tip of this week: Persian cucumbers with hummus. 
Those cucumbers are DELICIOUS and have a very thin edible skin and finger food size. They are actually from Mexico, ha ha and when mixed with Hummus...Wow! Deliciously Zesty!!! Low calories, very natural and good for your skin! The Negative: Avoid the skin of them if you are pregnant! Major heartburn side effect:( 
Live Long...live healthy!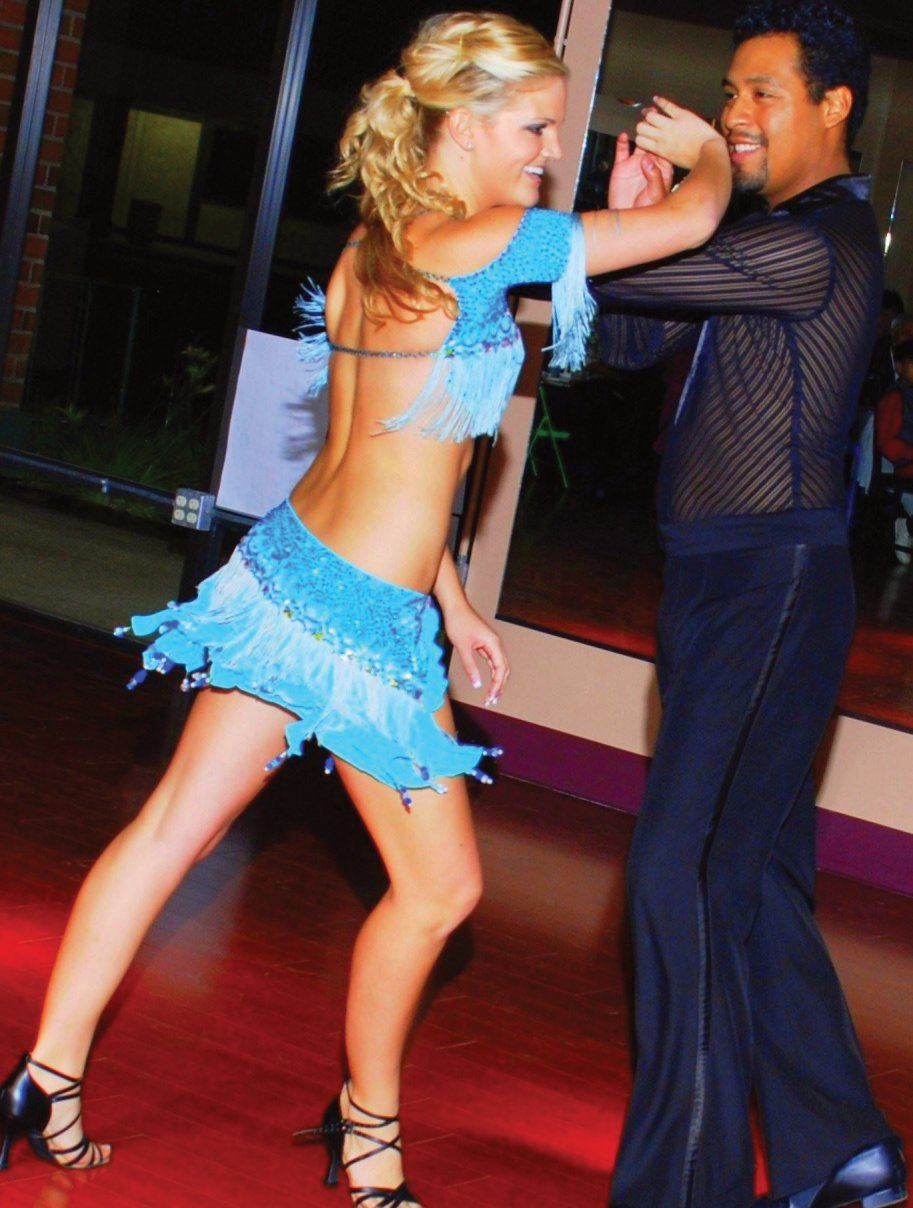 Have you ever spent 30 minutes practicing CHA CHA, SAMBA, RUMBA...JIVE any Latin Rhythm at a good pace and non stop? Well if you have you would know what I am about to say: It is a heck of a TOTAL BODY WORK OUT and major muscle toning besides of course...IT'S FUN!!!! OC DANCE STUDIO in Orange County offers classes on a daily basis for BALLROOM, HIP HOP, BODY BARRE, BODY PUMP & MORE to help you not only learn how to dance, but also LOSE WEIGHT while getting in a great stage of mind! Enjoy your SUMMER in great style! Dance!!!
Ok so you do so many different exercises and still don't see progress on your body and muscle toning. One of the factors could be the lack of mixing things up to get your body to feel the "shock" of changing your exercise routine and also who knows? You could find a new motivation to go one step up and make the difference that you have been searching for! So what about BODY BARRE? That's a great new exercise class offered at OC DANCE STUDIO BY BRITNEY who happens to have an incredible body and stamina all due to her years of dedication to ballet and its fundamentals. Now because we don't expect beginners to do what she is capable of doing after years of training, we have customize a series of exercises for beginners to follow and yet based on many of the ballet terms, routines and of course base steps to help your body with a great muscle toning and strengthening without the need of high impact cardio and ballet background. Come try and see for yourself! What do you have to lose besides a few calories? 
Classes are every Thursday from 7:45-8:45pm at OC DANCE STUDIO AT 1132 E. Katella Ave #A18, city of Orange in Orange County. Only $12 per class or check out our super cheap monthly pass promotion on line!!! See you then!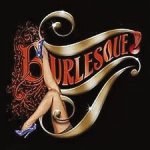 Let's face it: woman's body has and will always be the most seductive of the 2 genders! When you add sensual moves and sexy accessories to it...it's just lethal weapon!!!! Want to know how to use your body as a lethal weapon? Come check our Awesome Sexy/Hot Burlesque Classes by Kyle Lakkham every Monday night at 8:00 at OC DANCE STUDIO! Bring your weapons: fishnets, high clear heels, sexy bottoms and tops and enjoy yourself!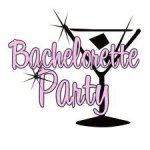 THE LAUNCHING OF OUR BURLESQUE DANCE CLASS AT OC DANCE STUDIO BY KYLE LAKKAHM PROVED TO BE A SUCCESS! STAY TUNED TO SEE THIS CLASS MAKING ITS PERMANENT SLOT ON OUR MONTHLY CALENDAR STARTING NEXT MONTH AND CHECK OUR FREE DEMO CLASS THIS WEEK! ALSO AVAILABLE THROUGH OUR BACHELORETTE PARTY PACKAGES!!!! 
Hi everyone! OC DANCE STUDIO is hotter than ever! Every Wednesday nights you can choose from 4 different awesome & fun Dance Classes/Lessons & meet great new friends! Tonight is the 1st night for combo formation practices! Ladies from all ages and dancing levels meet together for fun & educational dance classes learning same moves and same techniques in a formation format. Classes are fun and very entertaining! This is the equivalent of watching teh behind the scenes of Dancing With the Stars except that YOU get to be part of it!
Mean while we have our Co-Ed group classes by Gonzo for ladies & gentlemen to get together and laugh and have fun while looking for their "right" foot and learning beginner steps for Night Clubbing Bachata & Salsa! Why stay home or go on a boring date when you can be at OC DANCE STUDIO where you are guaranteed to having fun??? See classes and details below:
6:15-7:00pm- Bachata by Gonzo
7:00-7:45pm- Salsa by Gonzo
7:45-8:30pm- All Ladies Formation by Rosta (Tina Turner "Proud Mary") - W.C.Swing & Jive
8:30-9:15pm- All Ladies Formation by Rosta (Dirty Dancing - 4 songs) Tonight is MAMBO!!!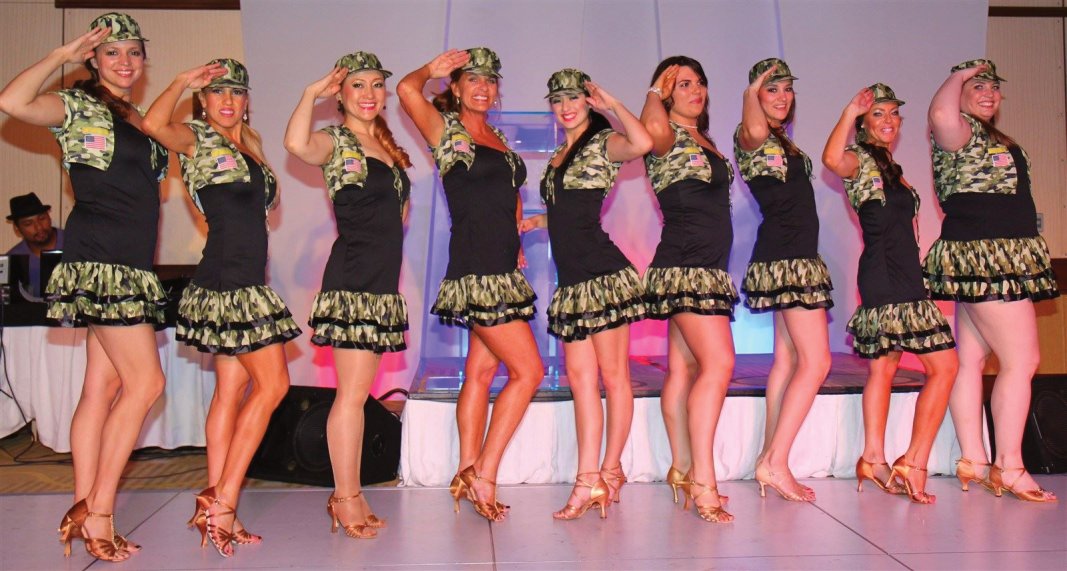 Let's do it!!!
/