Shopping Cart
Your Cart is Empty
There was an error with PayPal
Click here to try again
Thank you for your business!
You should be receiving an order confirmation from Paypal shortly.
Exit Shopping Cart
OC DANCE STUDIO|Ballroom Dance Lessons|Classes in Orange County

1132 E. KATELLA AVE # A 18, ORANGE, CA 92867
Let's celebrate Spring with Wine and Salsa Dancing! Tonight is Spring Potluck with Salsa class at 7:00pm at OC DANCE STUDIO! Bring a friend and Let's Drink and be Spring!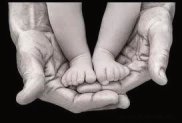 Do you have 2 Left Feet and want to learn How to dance? No worries! Put your feet on our hands and we will show you how! We offer Beginners Dance Program with 4-week Basic Steps and Easy routines for Cha Cha, Salsa, Argentine Tango, Bachata and Tap! New group starts Feb 5th with discounted rates available now! Just click on the pic for the link and come have fun!!! 
It's that time of the year again! Let's get a New Body and a New You! Look at our great Weight Loss & Dance Lessons & Dance Classes incentives at our Promotions Page and get started on your New Year's resolution today!!! OC Dance Studio is the One Stop Place for 
Come joins us this Wednesday night with BACHATA SENSUAL, SALSA CALIENTE and B-DAY PARTIES with MIKE ZUNIGA and the gang of OC DANCE SUDIO where every night is a great place to be at!!! 
LET'S DANCE & CELEBRATE LIFE! Come join us Oct 26th for some Awesome Body in Motion Marathon of 2 hours with 8 different dance classes for dancing and Weight Loss!  Friday October 26 from 6:30-8:30pm at OC DANCE STUDIO with Ballroom, Hip Hop, Jazz, Latin Cardio and a Yummy International Potluck all this for only $15 per person!!! 

What Matches with Sexy Dancing? Sexy People! What matches with Sexy People? Sexy outfits! What matches with Sexy Outfits? Sexy accessories! I guess it was just a matter of time for the creators of OC DANCE STUDIO to create a new line of Sexy Accessories for Women. We are carefully building our inventory and working on our website schedule to launch in Sep of 2012 with a full line of Sexy Clothing, lingerie, accessories just to name a few items which will be at your reach and at your wallet's reach as we don't believe that you need to spend lots of money to look sexy and glamorize! We research and compare all items sold at HIGH PRICED FASHION STORES such as BEBE and NORDSTROOM to bring similar items and yet for a much lower price and from our store to your drawer! Stay tuned and stay sexy! 
PS: Featured necklace only $19 at our showroom locate at 1132 E. Katella Ave #A18, Orange, CA 92867 - (714) 280-2313
/